Appointments and Services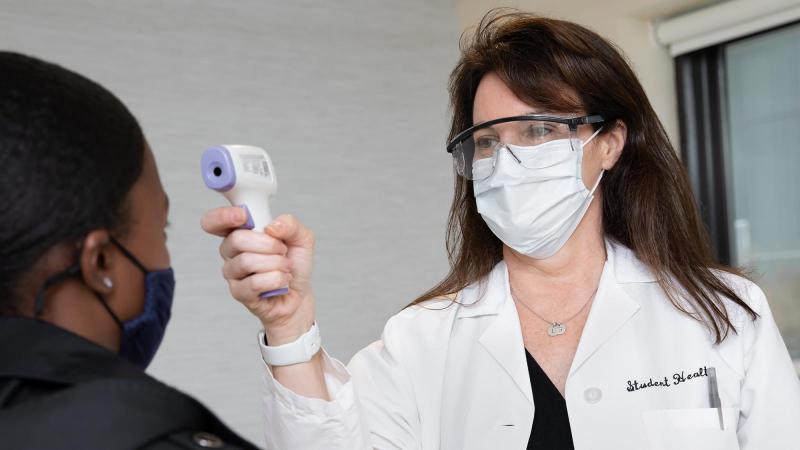 Student Health on Haven continues to adapt to changes in COVID-19 health and safety guidelines, to ensure that we can provide the best care in a safe environment. We will continue to provide more information about changes to our operation, both by email and here on our website.
Medical Services
We are currently offering both telehealth and in-person visits with Medical Services. Students can schedule via the Student Health Portal or call 212-305-3400, option 1 during our normal hours of operation. All students must be masked with a 3-ply surgical mask or higher filtration mask during in-person appointments in all Student Health on Haven spaces.
Medical services offers both prevantative services and treatment and management of acute and chronic conditions.
Counseling Services
Counseling Services is currently offering both telehealth and in-person visits. Students wishing to initiate treatment with Counseling Services should schedule an initial appointment through the Student Health portal or by calling 212-305-3400.
For students who might prefer working with someone off-campus in an ongoing way, we have an extensive referral network and can consult with students and link them with providers in the community who will be a good fit for them. This includes clinicians of color, queer-identified clinicians, as well as clinicians trained in various treatment modalities. A referral from Counseling Services is required to access these services. Interested students should schedule an appointment via the Student Health portal.
Learn More About Individual Counseling Services 
Learn More About Groups and Gathering Spaces
Well-Being and Health Promotion
Well-Being and Health Promotion programs and services will remain virtual at this time.
Additional SHS Contacts