Mindfulness Meditation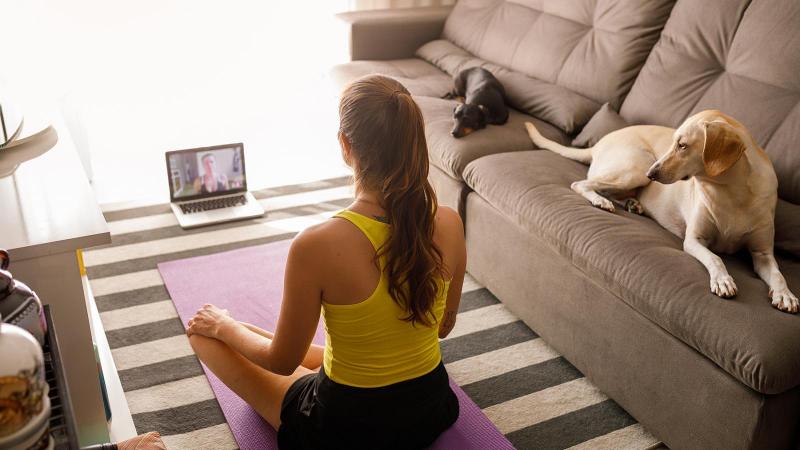 Meditation is a practice of concentrated focus on a sound, object, visualization, the breath, movement, or attention itself in order to increase awareness of the present moment, promote relaxation, and enhance person and spiritual growth.
Research on mindfulness continues to evolve and a look at the state of science from Greater Good at Berkeley shows:
Meditation almost certainly sharpens your attention.
Long-term, consistent meditation seems to increase resiliency to stress.
Meditation appears to increase compassion and make our compassion more effective. 
Live Online Meditation via Zoom - Fall 2022
Well-Being and Health Promotion will be offering daily live meditations for CUIMC students through Zoom. To receive communications about mindfulness meditation throughout the semester, take a moment to join our Mindfulness Meditation mailing list. You may unsubscribe from the mailing list at any time.
Community Resources
Milstein Hospital Meditation: Mondays, Wednesdays & Fridays | 12:30-1:00pm | 5th Floor Chapel
Psychiatric Institute Meditation: Tuesdays | 12:30-1:00pm | 1st Floor Room 1200 NYSPI
Soundbath Meditation: Tuesdays | 12:45pm–1:15pm | MSCH/Pauline A. Hartford Memorial Chapel, Presbyterian Hospital First Floor
Learn More About Mindfulness Meditation
The following lists a variety of free online guided meditations to try wherever you are as you continue or start your meditation practice.
Mindfulness for Beginners (Jon Kabat-Zinn)
Meditation for Beginners (Jack Kornfield)
Zen Mind Beginner's Mind (Shunryu Suzuki)
Real Happiness – The Power of Meditation (Sharon Salzberg)
Zen Meditation in Plain English (John Daishin Buksbazen)