Pet Therapy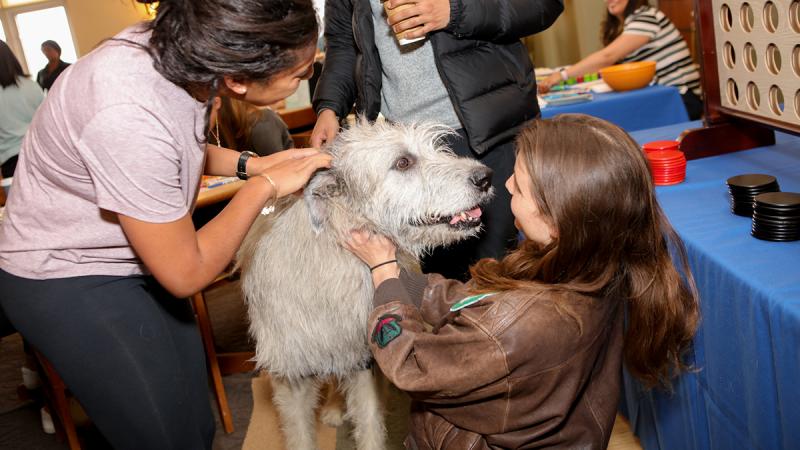 Through our community partner, The Good Dog Foundation, adorable canines bring smiles and unconditional love to campus several times each month. Dates and locations are announced in our weekly newsletter and on Instagram. Be sure to subscribe and follow us for the latest details and come visit with our pet therapy teams!
Pet Therapy Returning Late This Fall!
We are working on bringing our pet therapy program back to the CUIMC campus! Subscribe to our weekly newsletter to stay updated on visits from our furry friends!